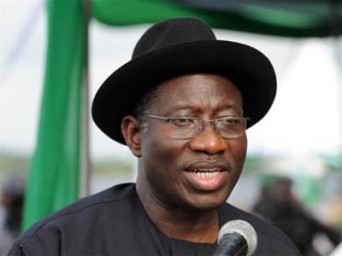 President Goodluck Jonathan on Tuesday 7th May, called on Nigerian surveyors to come up with ideas that would help the country to overcome its environmental challenges.
Jonathan made the call in Abuja at the opening ceremony of the 27th International Federation of Surveyors' (FIG) conference holding at international Conference Center Abuja, which has as its theme: ``Environment for Sustainability."
He said the 2012 flooding and emerging environmental hazards should compel surveyors to brainstorm for lasting solutions to them.
"Considering the spate of flooding we experienced in 2012 and the scourge of gully erosion in the South and desert encroachment in the North, I urge you to find lasting solutions to them.''
The president commended surveyors for helping government in its transformation agenda to realize the Millennium Development Goals (MDGs) and Vision 20:2020.
"Surveying is indeed the bedrock of national physical development.
"My government expects to derive benefits from its role in national resource exploration, exploitation, management and conservation," he said